XAMPP is a completely free, easy to install software that contains all the necessary programs for setting up and maintaining a web server. You need Xampp to Joomla! to install on your device.
Xampp Guide for WINDOWS Computer
This guide is for Windows computers. For Linux, Mac OS X and Vagrant you will find tutorials iin the Internet.
If you want to install Xampp: Please do this a few days before the PBF. If you have problems, contact the Glip Chatroom you can get help there. Once the PBF has started, no one will have time to engage in the Xampp installation.
Step-by-Step Guide:
Download XAMPP
Visit the developer's website ( https://www.apachefriends.org ) XAMPP for Windows for free.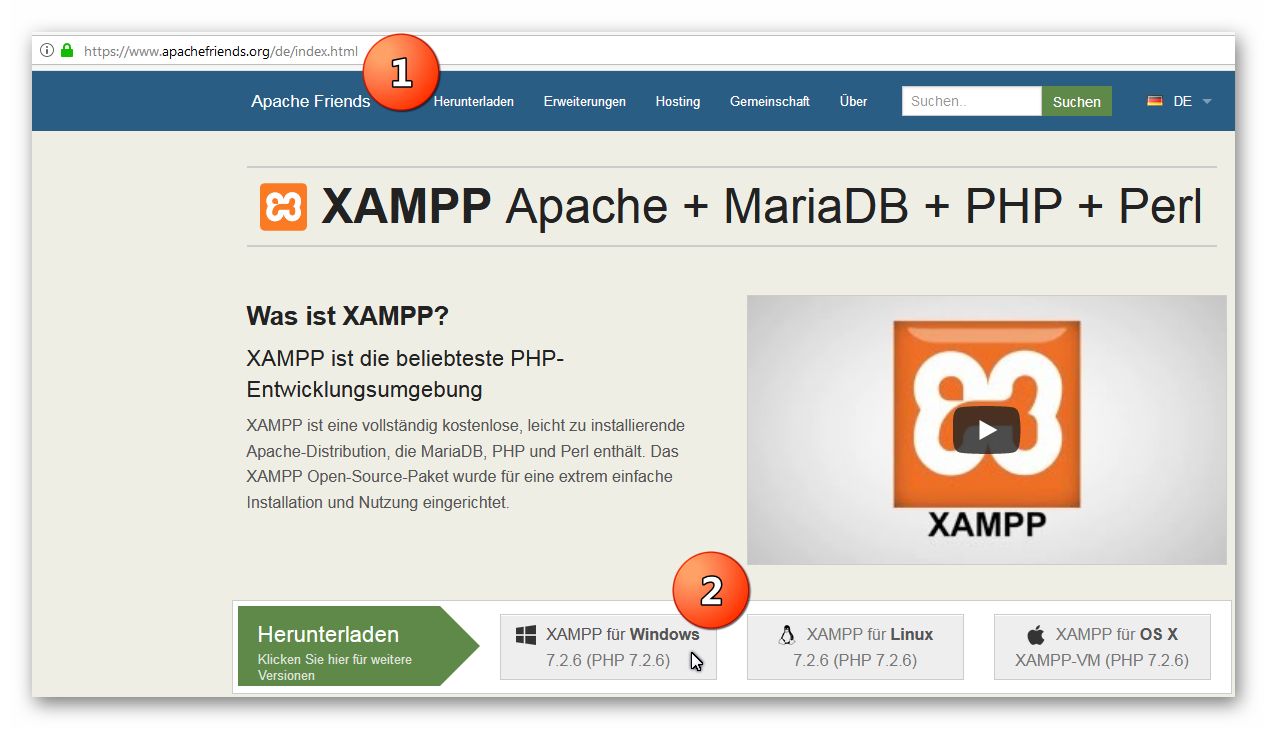 Start the installation
The downloaded file is usually located in the Downloads folder. If the file has been downloaded, you can start the installation with a double-click. Some information will be displayed and you can click on "Next".

Have you got a warning?
Do not worry: If you have a warning message, just click on "OK". The warning is from UAC. There is also another message from the firewall tools. The two services have to be allowed network access later.

Xampp Control Panel
After installation the Xampp Control Panel opens automatically.
Here you start the module "Apache" and the module "My SQL"

Call browser
Now you can go to the browser http://go to localhost/dashboard and see the web server you just installed. There are no further adjustments to the web server necessary to Joomla! to install. The next step is to learn how to install Joomla4: Click here for step-by-step instructions. Instructions
You are installing Joomla! in the Windows operating system in the folder C: xampp/htdocs
Nowhere else
You can see the result (from the files in the C: xampp/htdocs folder) if you use the URL in the browser http://localhost/dashboard open
Any files currently in the C:/xampp/htdocs folder can be deleted to make room for the Joomla installation.
The browser path will be named localhost/your-filename (The file name you chose for the joomla! installation.) Your filename replaces the word "dashboard ".)
 

It continues:
Install Nightly Build: Instructions: Nightly Build